Digital Workplace Platform Built to Maximise Productivity.
HulerHub is a digital workplace platform that empowers employees to work productively from anywhere, on any device, while making better sense of all the tools, content, information and systems they use every day.
We're offering a free demo of HulerHub, so that you can explore the most intuitive and engaging digital workplace platform.
The demo includes:
Intro call: A brief chat about your needs and goals.
Your demo: A tailored live demo of your hub.
Test Drive: Explore HulerHub in full with a free trial.
Why HulerHub?
Easy To Use, Customisable And People-First
Our digital workplace software meets your employees wherever they are, on any device. Offering personalisation and flexibility across multiple touchpoints in the employee journey, the HulerHub experience layer creates an engaging, user-friendly interface that drives adoption of new initiatives, boosts engagement and facilitates better collaboration across your current workforce.
Effective Collaboration:
Our digital workplace technology makes working together effortless. Create personalised collections to circulate them quickly and easily with your colleagues internally, or share them outside of your organisation with new starters, partners and customers. Sharing useful information internally has never been easier with visual and engaging collections accessible from anywhere, on any device.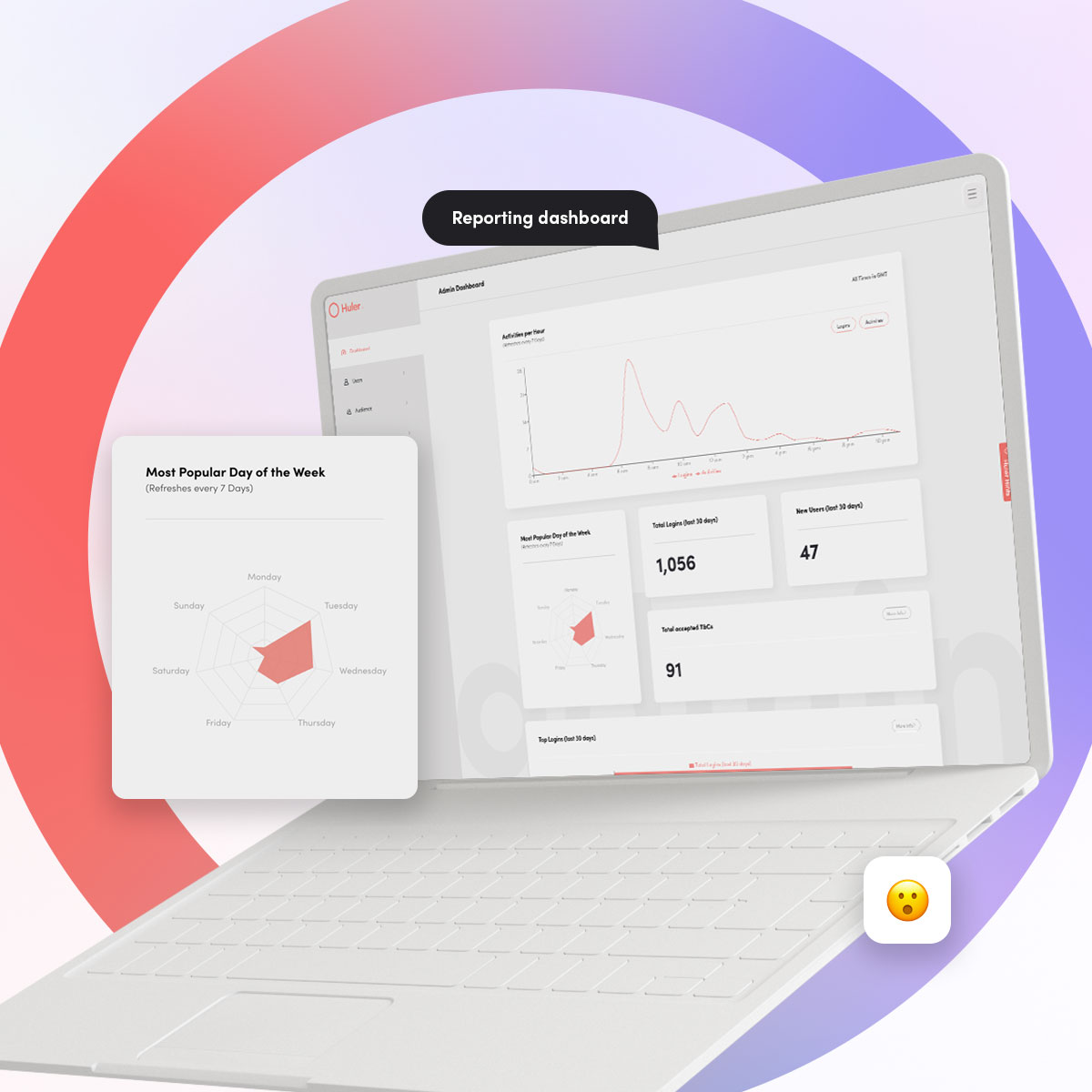 Maximise ROI:
Make the most of your initiatives and investments both present and future by spotlighting them within our digital workplace platform. As a vendor agnostic digital workplace platform, HulerHub pulls any and all of your existing cloud-based software into one visually engaging platform, no matter your organisation's preferences – helping you to maximise ROI, supercharge engagement and boost efficiency.
Everyone's talking about us, and there's...
Nothing but love for Huler
"By investing in our digital learning systems we can ensure our managers have real-time access to what they need, when they need it, to help their teams learn and develop."
Hannah Thomson
Chief People Officer
Some of the amazing customers we already work with...




Your Work. Your Way.
Ready to explore our digital workplace solution?