Everything your workforce needs in one place.
Make Your Digital Workplace Great
Your employees deserve better from their digital workplace. And the time you spend on tedious, repetitive admin tasks managing disparate tools and content would be better spent shaping a great culture.
Through the HulerHub experience layer, all of your organisation's links to tools, documents and systems are arranged into simple, visual tiles that are quick and easy to update without coding or design expertise. It's that simple.
Knowledge sharing without the hassle...
It's great to send links via email or instant message, until you have to find them again 2 weeks later. Or something changes behind the scenes… 
HulerHub streamlines tedious knowledge sharing processes. Tiles can be updated dynamically without affecting the end user's experience and collections are a great way to curate multiple content sources into one place. They can also be distributed company-wide or shared based on customised attributes like location, department, and start date.
From personalised, embedded video content welcoming your new hire, to streamlined collections of content, your onboarding journey will never be the same.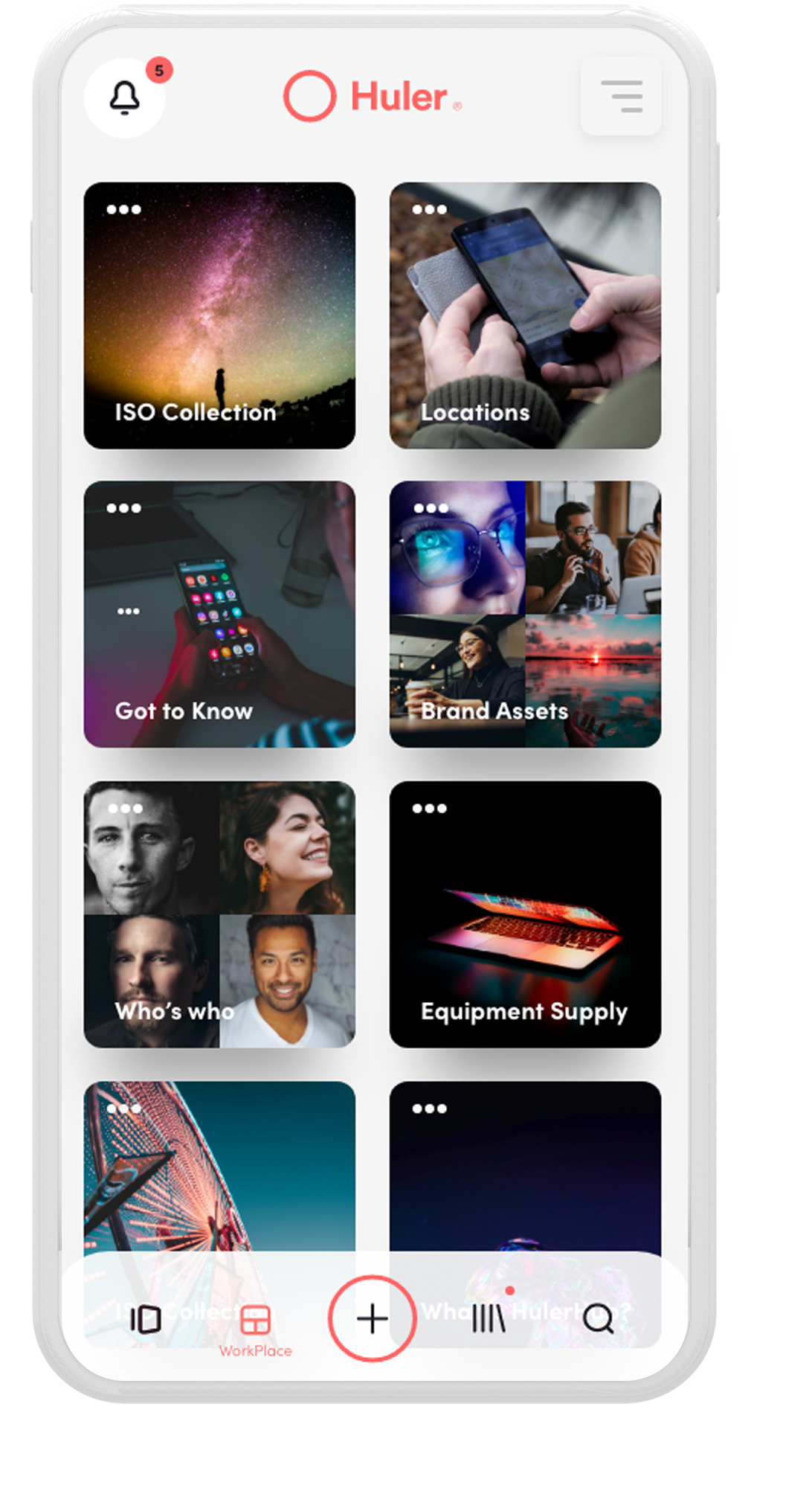 Get on the same page...
Help your people stay aligned, connected and informed with the Featured Dashboard. It's an on-brand, consistent source of truth your workforce can rely on. This admin-controlled area can be used by the internal communications department as well as human resources to share timely, relevant information both company-wide and to specific audiences.
Flexible working made easy
We're done being confined to offices. With the right technology and mindset, you can work anywhere, anytime. HulerHub helps your employees stay connected, productive, and up to date on any device, at any time that suits them, regardless of whether they are in the boardroom, at home, or on the road. Freedom!
Unite your people, tools and content
Boost productivity and streamline work. Try HulerHub today.