The world's best looking

Employee
Experience
Platform
.
Take control of the appearance, feel, and interactions your people experience while using your systems - on any device, anywhere, any time.
Some of the amazing customers we already work with...




The world's best looking & most personalised EXP.
Our employee experience platform delivers a truly consumer grade UX that can be branded to suit your organisations requirements while your people can personalise what matters to them - driving engagement and productivity.
What we do
A smarter way to work together.
Huler makes working together effortless. Create personalised collections and circulate them quickly and easily with your colleagues internally, or share them outside of your organisation with new starters, clients and customers. Sharing useful information internally and externally has never been easier with visual and engaging collections accessible from anywhere on any device.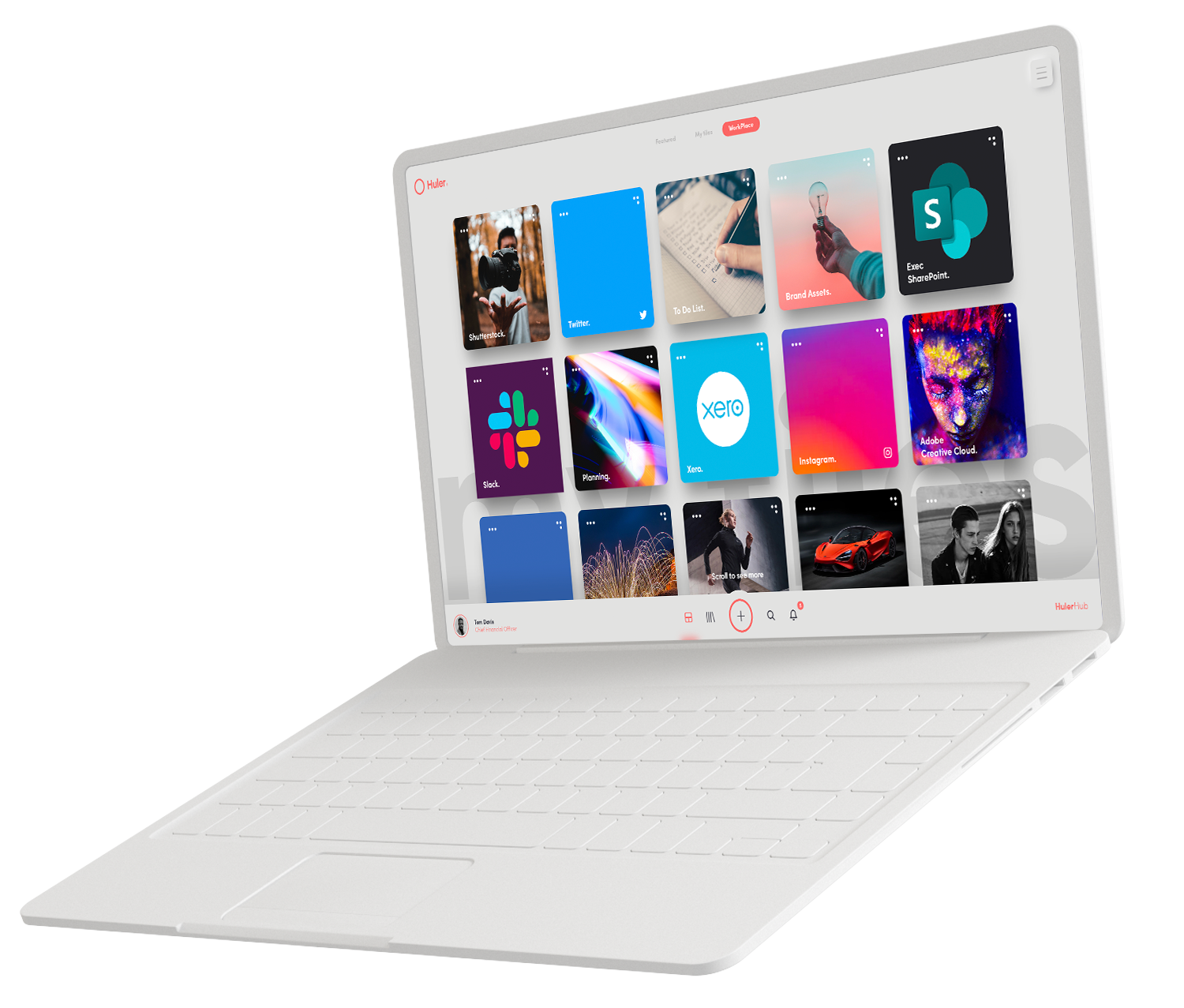 HulerHub
Everyone's talking about us, and there's...
Nothing but love for Huler
"By investing in our digital learning systems we can ensure our managers have real-time access to what they need, when they need it, to help their teams learn and develop."
Hannah Thomson
Chief People Officer
Effortless Internal Comms.
Managing a distributed hybrid workforce can leave you feeling out of control and your employees out of the loop. HulerHub connects your employees to relevant content and systems on any device from anywhere.
Read the latest on our blog.
Stay up to date with the latest Updates, News and Developments from Huler.
Hello... is it Huler you're lookin' for?
Your Work. Your Way.
Everything you need, now in one place.
Try HulerHub today.